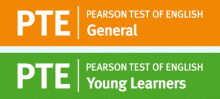 The International Certificate (PTE General) is designed to reward positive achievement in English language learning. The test is an assessment solution as it's intended for learners of English who are speakers of other languages (ESOL).
The International Certificate integrates all four skills (listening, reading, speaking and writing) and focuses on assessing the ability of communicating in English, rather than test-taking skills.
PTE General exams are one of the most recognizable examinations confirming the knowlegde of English in the world. Pearson test of English i san examination brand connected to the Edexcel – an institution in Great Britain responsible for the preparation and verification of exams in British schools, includiong GCSE.
Our students at the od of their educational stage (after Grade IV) will tak this international exam, obtainingg the above mentioned certifications as a "pass" to an English speaking society.